With the VMs available from different vendors(Cloudera, Horton Networks, MapR, etc..) it is easy to get started with the Hadoop and its related technologies.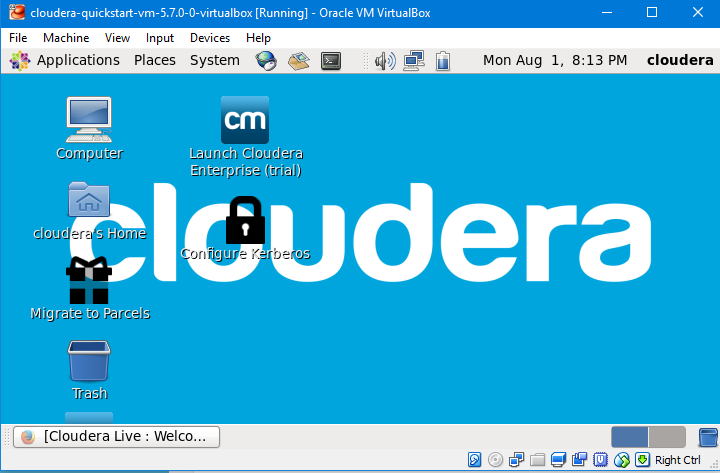 System Requirements :
To get started with Cloudera VM all you need is system with at least 6GB RAM. The Cloudera VM requires minimum 4GB
Cloudera VM Installation:
Install VirtualBox  , If you have hyper -v enabled on windows , the VM may not show 64-bit images, you need to disable the hyper-v
Get the Cloudera QuickStart VM for VirtualBox, extract the files and run the VM. It will take about 2-3 minutes to start all the services.
You can check the services running by running following command

sudo jps


You can find information about the accounts here.
By default it will start all the services.
You can stop any services that you are not using, you may find the commands here.