Every Sunday, my daughter goes to special class. To encourage her and motivate her, my wife makes special evening snacks for her. Last week she made vada with Chutney.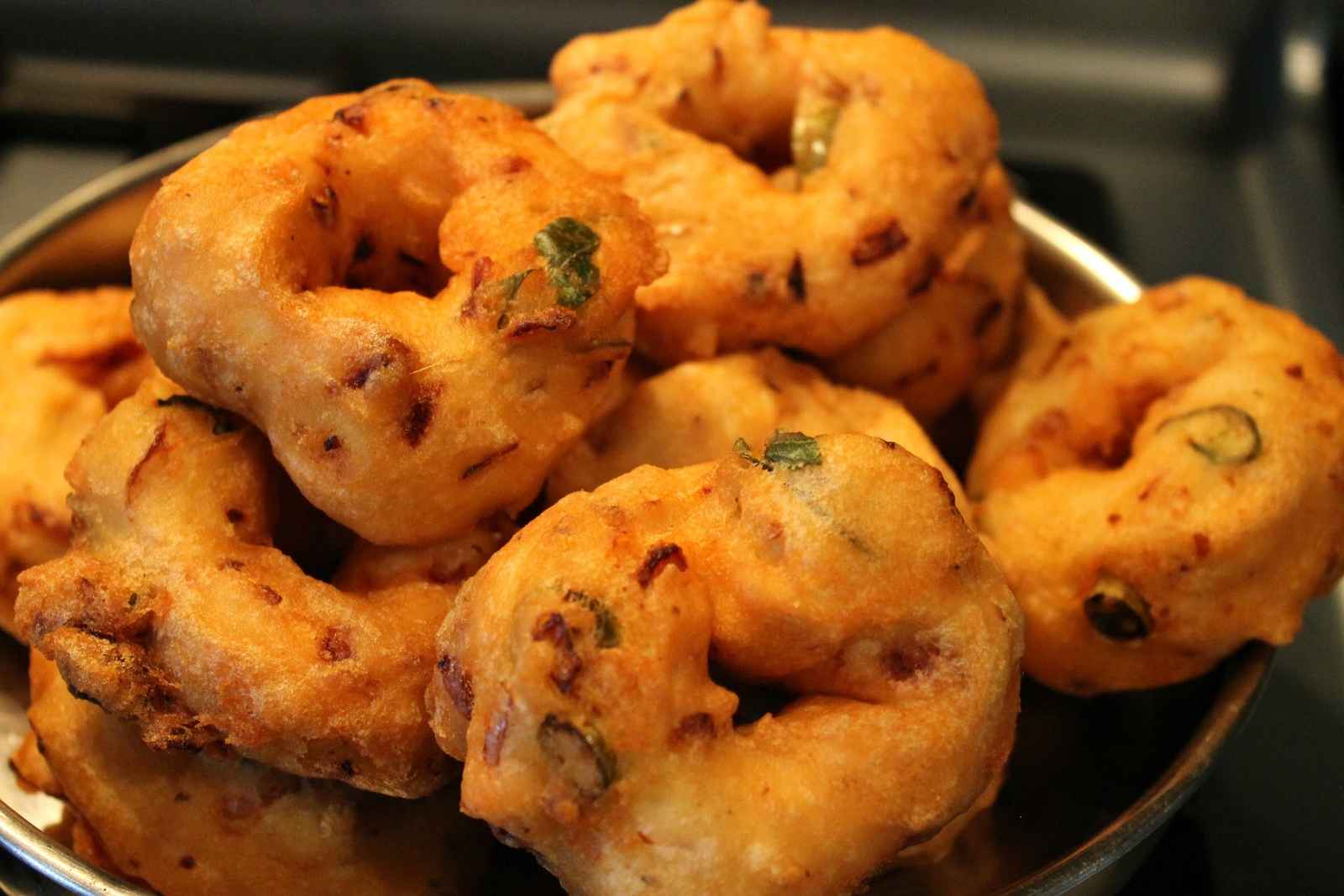 My brother called me and told that he is coming to visit me with his family. So I asked my wife to make more vadas. Within 30 mins, my brother informed that he dropped the plan. With sorry face, I asked what to do with excess vada, she told " Don't worry, let us make Rasa vada and curd vada for dinner"
I started thinking about Vada making as a whole process which paved way to write this blog

Soak dal in water
Grind it in mixie/grinder
fry it in oil pan
make side dish (optional)
By changing the dal – One can get many types of vadas ( Ulundu vada, parupu vada)
By adding few ingredients – One can get many types of vadas (For example Keerai vada)
By changing the liquid medium where to soak vada can make different forms ( Rasa vada, Sambar vada, Dahi vada)
By changing the texture, one can get crispy vada or medhu vada
Process (Or Method) is defined, which can be extended and customized to form different formats.
I call this approach as SOA (service oriented architecture).
Build the core capabilities as individual modules so that the same can be extended to suit specific client demands.
I am proud that we Indians invented this edition of dish which has extensible features even before XML was found.
Even before Chandrayan found water existence in moon, we found that there is one aaya in Nila(Moon) and she is making vada.
(of course, one cannot make vada without water, so Tamilians proved water availability in the moon long back)
——————————————————————————————————————————————————————–
Leave vada for now , Comming back to software development , we can build so many such common core capabilities
Few Basic utilities can be built as single , then make custom changes as per specific requirements of
Authentication module
User profiling (Likes of KYC)
Encryption techniques
The advantage of same module as base creates below advantages
1. Uniform look and feel
2. Easy to maintain (Change in only custom changes)
In stead of having short term focus completing the tasks, we should focus on  build long lasting modules which can be reused again and again by others (though it takes longer time)