How may I help you, Sir?
|
Everyone like to hear this sentence "How may I help you, Sir?"
Of course, technology helped and reduced many of our yesterday's tasks. But still we expect some assistance. This mindset helped to create new software chain called "Virtual personal assistant"
Almost all major software vendors are doing this exercise.
Google Assistant
Amazon Alexa/echo
Microsoft Cortana
Apple Siri
Artificial intelligence helped to grow this assistants and become aware of your daily routine.
I had done small experiment on Alexa on Pi. Now I undertook exercise to work with JARVIS
Jarvis is a supporting character in the Marvel Comics titles Iron Man, The Avengers and Spider-Man. He is the loyal household butler of the Stark family. Since the 1990s, the character has appeared heavily in media adaptations of Iron Man and Avengers stories, and is commonly reimagined as J.A.R.V.I.S., an artificial intelligence that assists the superhero Iron Man.
jarvis stands for Just A Rather Very Intelligent System
Facebook Mark built jarvis and posted this video 6 months ago.
I searched web and found LINKS offers one such VPA. I installed this assistant
LINKS is the name of MVC's Artificial Intelligence Software and requires a Microsoft OS Windows 7 or Windows 10 platform. LINKS is a one-of-its-kind software emulating an artificial intelligence for your computer, allowing you, as the user, to fully customize your own commands, as well as to conduct many other features. In using only voice commands, You can use LINKS to open websites, start programs, and provide other executible functions on your PC.
LINKS Installation steps:
Download AI assistant from MVC website https://www.mega-voice-command.com/index.php
Follow the instructions
Adjust your microphone and speakers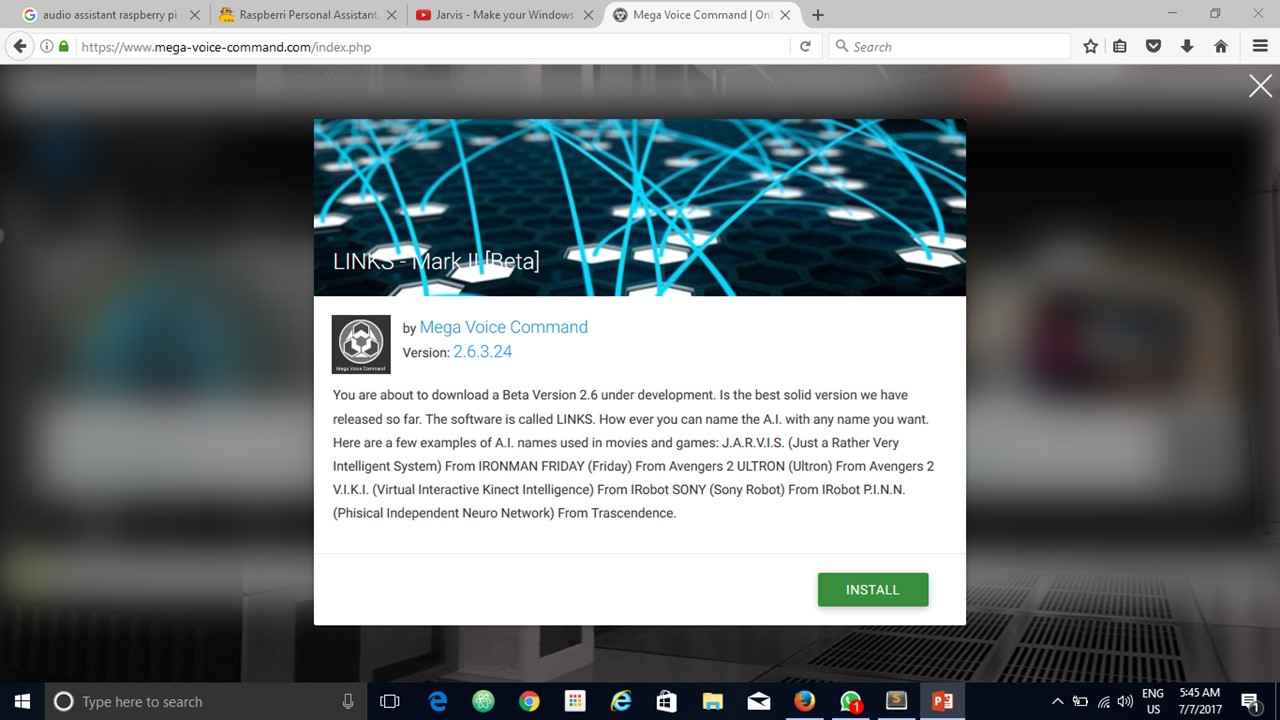 You're done, your VPA is ready and waiting for your commands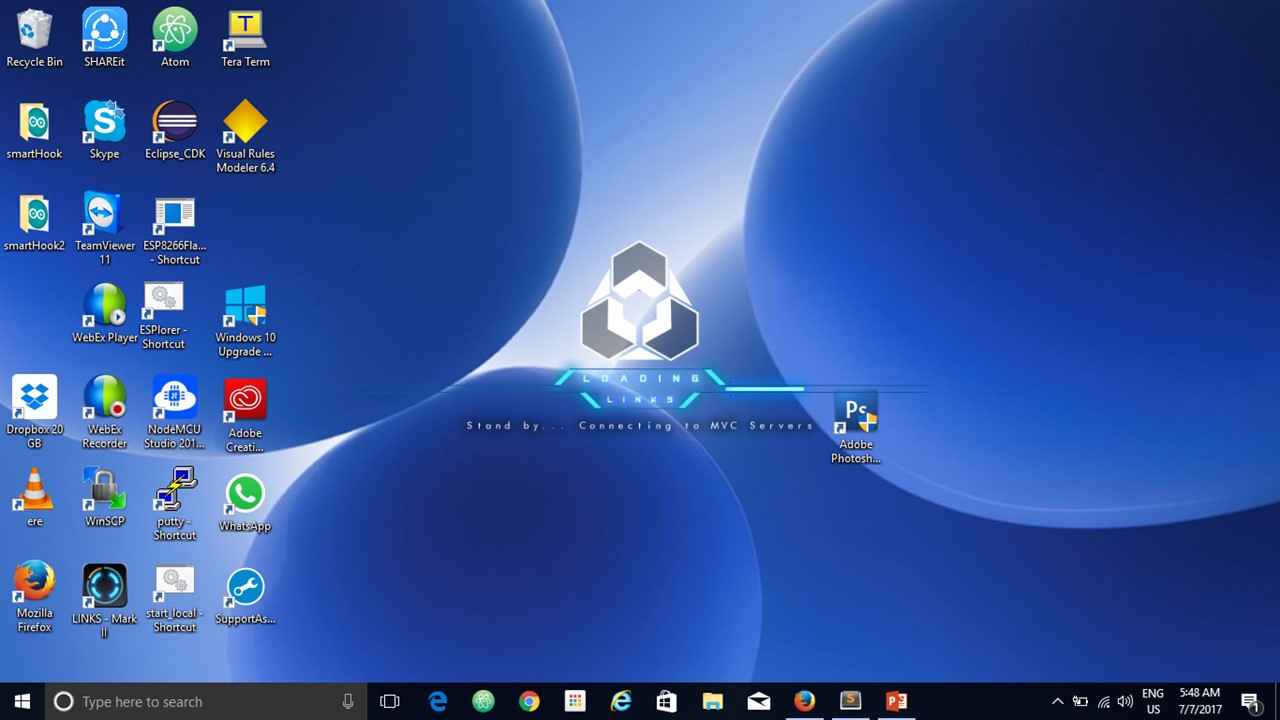 After installing, I tested the below commands:
Open browser
Search for JARVIS
Open youtube and get JARVIS video
Open mail
read the mail
Read the word document
When I started , I felt this is just redundant one as I can do it on my laptop. But the convenience factor is too much. I can be on the move and do these commands on my laptop. Will it not improve my output?
As I walk, dine, getting ready, I can give instructions and make the system do the tasks for me.
If not anything, this assistant helps me to move around, in stead of "lock" position with my laptop.
Further setting alarms, notifications etc are easy to setup.
Today everyone's world is around phones. Without phones, life will be miserable. But I see Phones are going to lose in the war against VPA and wearable.
Alex Kipman, inventor of Kinect and Hololenes quoted "The phone is already dead"
He feels Hololens or other assistants will replace the phone
Micorosoft CEO Satya hinted that next phones do not look like phones
Jarvis is intelligent enough to understand system commands such as
Open Control panel
Open device manager
Change volume level to 72
To end, I am impressed by this final year college student's project – Voice controlled personal assistant built on PI
I am sure, with technological advancements in AI and hardware, we will be having more exciting future ahead.
What we need to do to cope up ? Keep learning and sharing.